Memories of a Busker
Natalia has busked ('busker' is a shakespearian term for 'street performer') in New York City (USA), Paris (France), Prague (Czech Republic), Rome and Florence (Italy) and in Tel-Aviv (Israel). Her next planned busking trip is to Russia.

If you have taken a picture of me performing in the street or subway - please e-mail it to me and I will put it here with credit to you. I would be ever so grateful!

photo by Cisco Gamez
Countries where I have busked
My Donations Box
Unusual things that people put in my donations box
Foreign Currency I found in my donations box in New York
Frequently Asked Questions
General thoughts about busking
The SawLady video by Cisco Gamez, a video clip by Stephanie Cockerl taken at Times Square and a video taken by Rachel Ramras in Tel-Aviv
Memories of a saw-player
Put a donation in the SawLady's donations box

photo by Cisco Gamez
Countries where I have busked
USA (NY), France (Paris), Czech Republic (Prague), Italy (Rome & Florence), Israel (Tel-Aviv), Poland (Warsaw & Krakow).
In these countries I busked both in the subway systems (or underground passages in Israel) and above ground.
See photos of my busking experience in different countries

Na Mustku, Stare Mesto, Praha 1, Czech Republic, September 2002
My Donations Box
My first donation box was a cardboard top hat I made. In the old days buskers used their hats to collect donations for their performances in, so I thought it would be neat to have a hat, too. This was not a hat one could wear as I made it out of thick cardboard. I painted it gold. It was the size of a regular top hat, so I soon discovered that it was too small for people not to trip over...
After a while I started to use a round plastic container I previously used for hand washing clothes.... I painted it gold and glued fake diamonds from the Rainbow Room on it. When Silk, a nice gentleman who sang in the subway for many years, noticed my new donations box he said: "This means you now have confidence. With the growth of confidence so does the donations box grow". Silk is a very savvy street performer.
I later changed my round plastic container with a rectangular one, to better fit my new shopping cart in which I carry my equipment. Again, I painted it gold and glued the fake diamonds on it to make it look nice. After all, it is my pot of gold... I thought that children (in age and in heart) would find it more fun to throw money in a fairy-tale looking box.
Following an unfortunate experience when wind blue my donation box away I started keeping a heavy D size used battery in my donations box, to ground it to the floor, so it doesn't get away from me with every gust of wind.
Following another unfortunate experience in a particularly windy location, when wind blew dollar bills out of my box and down to the train tracks (i.e. out of my reach) I discarded my shallow donation box for a plastic bucket. Again I painted it gold and glued the fake diamonds on it.

photo by Antione Lamar Herring 12-5-2001, Times Square, NYC

Unusual things that people put in my donations box

When playing at 8th Avenue on the E train platform I received a brand new book still in its cellophane wrapping. It was a novelle about a young girl.
When playing at Times Square a gentleman gave me a red rose.
When playing at Lexington Avenue and 59th street on September 17th, 1999 I received two roses: one red and one white!
That same day I also received a hair dresser's comb, orange colored, with the words 'Diane R No.41 stanless, China' on it.
When playing at Grand Central a young woman gave me a brand new women's Seiko watch in a box.
On September 17th a gentleman gave me a brand new Swiss Army watch! (September 17th was a very 'gifted' day...)
On September 7th, 1999 the owner of 'The American Mint' company gave me a 25 cent shaped tin box full of mints. These mints were quite tasty. A few months later he gave me another one!
When playing on the N&R platform at 14th street on December 10th, 1999 somebody put a brand new little Teddy Bear in my box. The bear was wearing yellow pants, a white and yellow sweater and a yellow scarf. I didn't see when it was put in my box. When I lifted my eyes and looked in the box I was really surprised and happy to see him smiling at me from my box!
That same day a lady gave me an ever-green branch from a bouquet she was holding. It had a refreshing good smell.
When playing at 14th street at noon, a gentleman put in my box a poem he has written on a gold and orange paper. The poem was so appropriate to the moment that it really touched me:

Amazing How/Pat Christiano

Amazing how at noon
you're there
among a hundred
bikes and cars and buses,
tractors, trucks and taxis
and a lone arthritic horse,
among children, men and women,
the hundred million
who must live
in this immediate city.
Amazing how at noon,
in the midst of all this traffic,
human and inhuman,
suddenly there is nothing
and no one but you.

© 2000, Pat Christiano

On February 2nd, 2005 someone very kind put a sealed envelope in my donnation box at 59th Street. When I opened it, there was a plastic gold coin in it with a relief of a crown on one side and of a court jester on the other. Along with this coin there was the following note:




Thank you so much to the kind soul who left me this note. Nice notes in my donnation box are worth more than all the money in the world to me.

I received monopoly money, a Hanukkah top, a triangular black stone, a beautiful poem, a cross on a plastic chain, an acid reducer pill (in its wrapping),a new sealed box of Herbalife multivitamins (90 tablets), a 16 OZ package of Starbucks coffee (Columbia subtle & balanced mild coffee beans), a bracelet, a US Navy mouse pad, a pen, a 'Game Show Network' pen that lights up in green and some clay artwork... Also, quite often people put candy in my box.
On May 17th, 2004 at the 53rd Street station somebody put a special coin in my box, which made me very happy: it's a 'History Channel Club' coin. The reason why it made me so happy is because on one side of it there is a relief of the Liberty Bell. As a bell ringer and collector, anything with bells makes me very happy.
On August 16th, 2004 at Union Square a nice lady placed two 2.75 oz packages of Meow Mix cat food (Hook Line and Sinker with red snapper & ocean fish in sauce flavor) in my box. She must be psychic - I can't explain how else she would know I have cats... Well, my cats truely enjoyed this gift!
March 17th, 2005 at Times Square a nice Russian gentleman gave me a Moscow flag. I told him it is such a coinsidence, because I am planning a busking trip to Moscow!




March 28th, 2005 at Times Square a gentleman gave me an unusual little silver dollar the size of a dime, called a 'Liberty Dollar'. Also, someone put a kind of metal button which says 'Penn State' and has a relief of a state building on it in gold.
On Aug. 24th, 2005 at 59th street & Lex. a lady put 2 buttons in my box and said she makes them. One button says "Thank-you Cindy Sheehan & Gold Star Families for Peace", the other one says "sitting for peace standing for justice".
August 29th, 2005 a guy put a straw hat in my box at Times Square.
October 31st, 2005 a guy put a book in my donnations box, 'Certain Prey' by John Sandford.
November 9th, 2005 at Union Square, as I was playing, a guy walked by carrying some stuff. He walked by me, stopped, turned back and put a plant inside my bucket. The plant was half dead, and had no flower pot (root-ball exposed). Then he walked away. When I finished the piece I was playing I took the plant out of my bucket and placed it to the right of my bucket. I started playing another piece. Then the guy returned, with a flower pot... He put the plant in the plastic flower pot, stuck 2 support sticks in the plant and went away. Then he came back again, this time with a little red child's plastic chair. He place the plant on the chair, and went away. He didn't come back again.
November 11th, 2005 at 59th street, I got a token that says "car fare only on garden state parkway".
November 30th, 2005 at 14th street, a guy put a CD of 'The Isley Brothers - Beautiful Ballads' in my box.
February 24th, 2006 at 14th street, somebody gave me a gold colored metal token which says: 'sportsworld amusement park, rides, restaurent, arcade, no cash value'.
July 10th, 2006, Times Square - a souvenir 'Times Square' flattened penny.
September 6th, 2006, Union Square - a bracelet made of white string and colorful clay/femo beads. The guy who gave it to me said he made it himself
October 2nd, 2006, Times Square - a guy put a heart shaped pendant in my box, with diamonds all over the heart.
October 27th, 2006, Times Square - a silver coin that says "Legal only in sentinel lockers, Tiffin metal products".
November 20th, 2006 at Times Square - a gentleman gave me a paper swan (origami).
December 5th, 2006 at 14th street - a lady gave me a gorgeous orange rose. It must be an expensive rose - it's very hardy, lasted for hours with no water, and - it is just about the most gorgeous rose I have ever seen!
September 14th, 2007 at 59th street & Lex - a video arcaid coin that says 1 game token, 8 Mott Street, Chinatown Fair, New York City, non refundable, no cash value.
On Halloween, October 31st, 2007 at Times Square - a gentleman gave me a brand new mask with colorfull feathers. The package says 'rainbow feather mask'. The gentleman told me that he was given this mask for free.
December 2007, a coin with no currency, but it's a silver shilling from 1787. It says 'Georgius III Dei Gratia' on one side, with a relief of a man with long hair. The other side has 4 crowns, 3 fleur de lys, harp and lions, and the letters 1787 MBFETH REX FDBETLDSRIATETE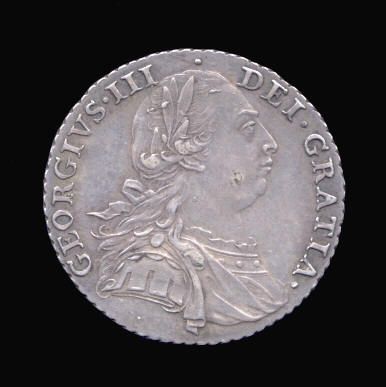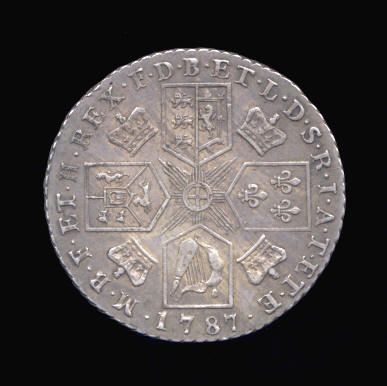 April 27th, 2009 at the Whitehall Ferry Terminal: A little blond girl named Misa gave me a drawing she made of me playing the musical saw. Also, somebody put a medallion that says 'Metropolitan Transportation Authority - Police Benevolant Association' in my box.
September 18th, 2009 at the 14th street subway station somebody put a purple guitar pick with the words 'Planet Waves Heavy 1.20 mm' on it in my donations box.
April 20th, 2009 - a pencil with heword ''inlingua' on it (it's a language school in Boston)
April 20th, 2009 - a squashed penny ('passport penny') from Coney Island
April 29th 2009 at 59th street - a wooden souvenir from Bulgaria in my donations box. It looks like a 3.5" tall chess pawn, decorated with colorful hand painted motifs, and the word 'Bulgaria'. The top screws off and inside there is a flask of rose oil that says 'From Bulgaria Land of Roses'. It smells nice.
May 1st at 14th street - A girl gave me a promotional pass to the AMC movie theater.
July 2010 - somebody put a laundry token in my donations box. the token says: "One, non refundable, no cash value, laundry token".
December 23rd, 2011 - at 14th street, a guy gave me a Mega Millions lottery ticket, and wrote on it: "Happy Holidays!!! Jason :)". The ticket didn't win (the drawing was later that night) but his gesture gave me many house of happy fantasizing on what if!
December 20th, 2012 - at 34th street, someone gave me a gold color medal/token with the same picture on both sides: an angel with spread wings and a halo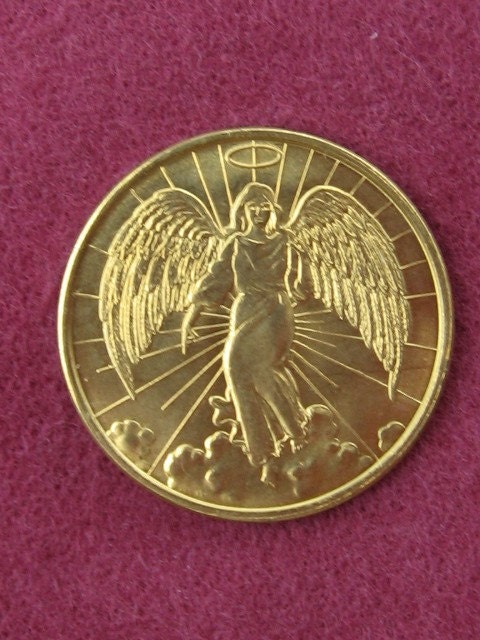 September 16th, 2013 - at Times Square, someone gave me a 'Kind Nuts & Spices' bar. It was very tasty :)
April 25th, 2014 - at Times Square, somebody put a 2010 Chuck E. Cheese token in my donations box.
August 19th, 2014 - at Union Square, a guy gave me sunglasses saying "you'll look really cool wearing these when you play".
September 10th, 2014 - at Union Square someone put a heart pendant made out of an Australian coin in my bucket.

I truly enjoy it when people put nice things, other then money, in my box.

photo by Shu-hsing Lin taken at 34th street Herald Square, NYC, 5.2002
Foreign Currency I found in my donations box in New York
The most common foreign currency I get is Canadian. I collect it in a small bag with the intention to use it when I get to Canada one day.
French and Italian currency were the next most frequently given to me, until they got converted to Euro.
A number of Arab coins and far east coins have found their way to my box but since they don't have any Latin letters indicating the name of the country they are from, I have no idea of their origin.
I also got coins from South Africa, Spain, Dominican Republic, Venezuela, Jamaica, Austria, Colombia, Switzerland, Germany, Belgium, Singapore, Holland, Poland, Denmark, Bermuda, Turkey, Panama, Trinidad and Tobago, Guyana, Mexico, Hong Kong, Thailand, Argentina, United Arab Emirates, Brazil, Japan, Russia, Fiji, Ireland, Barbados, Ukraine, Costa Rica, Egypt, Ecuador, India, the Bahamas, Norway, Czech Republic, Kuwait, China and England.
Also some paper money from England, China, Korea, Australia and from Trinidad and Tobago.

Subway station Namesti Miru, Nove Mesto, Praha 2, Czech Republic, September 2002
Frequently Asked Questions
What is the name of this instrument?
Did you invent it?
What is the country of origin of this instrument?
Is it amplified?
Do you go through a lot of bows?

By the Coliseum, Rome, Italy, April 2004
General thoughts about busking
Busking is the art of street performance, an artistic tradition rich with a history that is centuries old.
Since the emergence of whimsical court jesters and the strolling minstrels of the Middle Ages, audiences have been enthralled by the unique blend of mysticism and magic that buskers have used to entertain. Busking stages have varied from royal courtyards to sidewalk benches. While the kingdoms and monarchs have long since disappeared, this unique form of entertainment thrives globally.
A busker is someone who can turn any place into a stage.
It's a gutsy business to be sure -- but buskers are gusty to begin with. They're the traditional performers who bring entertainment to the street
A lot of people feel sorry for buskers, thinking we perform on the street because we can't get gigs elsewhere, but they've got it all wrong. We love the street. I have played with orchestras in big concert halls such as Lincoln Center's Avery Fisher Hall. But the subway is my preferred venue.
I am part of an explosion in street performers around the world. Competition for a piece of sidewalk is greater than it has ever been. And performers are becoming increasingly sophisticated. So many buskers have a cell phone, a digital organizer, a web site and a travel agent.
As a busker, you have the thrill of knowing you're doing something that most people wouldn't do.
Performing on the street teaches you to face down your fear of rejection. On the street people give you money gladly if you are good.
To survive as a busker, you need talent, courage, boundless optimism, and dry weather if you don't have a subway system near you...

59th Street, July, 2005
photographer: Oscar Durand

Smart cities do what they can to attract street performers to locations within the city by making it a friendly place for buskers to come and easy to have areas where we can work; it creates vibrant street life.

Usually you have to watch that you don't draw too big a crowd or you'll be shut down - the merchants will complain and the audience could block the passageway.

Busking is the most honest form of entertainment. There is no such thing as a small show. You make the same effort regardless of the size of the audience. That's the integrity of being a street performer.

59th Street, July, 2005
photographer: Oscar Durand

I fall into the category of 'Independant Artists'. Many people think of 'Independant Artists' or 'Indie' for short, as a reference to a musician without an affiliation with a major corporation. That's true, but I believe it has a much deeper meaning than that. Being an 'Indie' is a state of mind and a way of life you bring to your entire pursuit of music. The word 'Indie' could be used as an abbreviation which best describes its meaning:
I - Inspired
N - Nontraditional
D - Determined
I - Innovative
E – Empowered

I like the feeling of being a part of the goings on in the streets, to be one small piece of the world.
I love being able to play for anybody who happens to be there. You start from nothing and build an energy.
It's an honest way to do things. No one has to like you and if they do it's a genuine appreciation, an honest reaction.

Busking is something to do for adventure and excitement. Being free to do whatever. It's also a way to cultivate your craft.

Busking is more for urban settings where there's more of an atmosphere of "anything goes," and not these small rural towns where there's nowhere that people actually will be walking past you, they're in their cars...

You give yourself to the street for free. You perform your heart out, sometimes you get compensated, sometimes not. But your giving does not dependent on what is returned. What compels a busker is their love of music and of people. Musicians must play and must have an audience. Sharing music with others is a very spiritual and uplifting experience.

It's hard work, and not everyone is cut out for it. You have to not take anything on the street personally.
It takes courage to stand alone on a street corner and to start entertaining people, interacting with those around you, breaking walls of personal space, and luring them into a collective and spontaneous group experience on the street, in the moment, with you.

A bad busking act is when the performer doesn't make an effort to connect with the audience. Like musicians who play for themselves, not acknowledging the audience, just burying their heads in their instruments.

In New York, you've got to really move the people. New Yorkers make an honest audience. I've played with everyone from Maestro Zubin Mehta to 'Prairie Home Companion'. When you buy a ticket to a show, no matter what, you've already paid to get in, so you politely clapp your hands, and you are pre-conditioned to think what you're seeing/hearing is good. In the New York streets the people are raw and honest every day. The street doesn't lie and it's not going to be polite with you - if you suck, you'll know it.

Busking teaches you important things about people. You can recognize trouble and you become sharp. Your bullshit radar becomes more acute.

Taking people walking down the street and molding them into a living and breathing work of art. Unifying them and connecting us all in a spontaneous magical experience.

There's nobility in being a street musician. It's not just about making money and surviving. Not at all. It's the opposite. If you intend to make money, generally you won't make much money and won't meet anyone. But if your intention is to go out and sing your heart out and enjoy yourself, the world opens up. Which is a lesson for life.

When I play in the subway I come in direct contact with a lot of people I don't know. Being kind to strangers has a unique reward. These people and I have no history together, no lingering resentments, no expectations - it's just pure connection on a light and happy level. That's exactly what many people need, which is why it is easy for me to give it to them.




59th Street, July, 2005
photographer: Oscar Durand

Nick, a photographer I met while playing at Union Square, brought this song about a street musician to my attention (thank you, Nick!):

Real Good for Free
©1974 by Joni Mitchell

I slept last night in the Fairmont Hotel
I went shopping today for jewels
Wind rushed around in the dirty town
And the children let out from the schools

I was standing on the noisy corner
I was waiting for the walking green
Across the street he stood and he played real good
On his clarinet for free

Now me, I play for fortune
And those velvet curtain calls
I got a black limousine and sixteen gentlemen
Escorting me to these halls

And I play if you have the money
Or if you're some kind of friend to me
But the one man band by the quick lunch stand
He was playing real good for free

Nobody stopped to hear him
Though he played so sweet and high
They knew he'd never been on their TV
So they passed his good music by

I meant to go over to him and ask for a song
Maybe put on some kind of harmony
I heard his refrain as that signal changed
He was playing real good, for free.




14th Street, March 11th, 2005
photographer: Ricardo Oyarzo
Excerpt from 'An Underground Perspective - New York City's Musical Subway Scene as an Outgrowth of Street Performing' /Felix Voigt
When you see Natalia Paruz playing her Musical Saw, she is smiling. Passengers hear the sound of the instrument throughout the whole tunnel and when they follow the sound, they will find Natalia sitting there, the saw - without teeth; she was ticketed for $150 once by the police once for carrying a weapon - clamped between her knees, smiling. Maybe she smiles because walkers-by look so astonished at the sight and the sound of the saw. After seeing Natalia's face, riders return the smile. Or is it Natalia returning the riders' smile? You can't tell. She just smiles and that creates an inimitable aura around her - fortified by the saw's sound.




59th Street, July, 2005
photographer: Oscar Durand
Excerpt from PRAYER AND THE STRING THEORY by ODETE MARTINS BIGOTE, as appeared on the 'SPIRIT, SCIENCE AND YOU' e-zine, August 30th , 2004
New York City has been referred to as the city that never sleeps. In many parts of the city, we can feel the vibrations of its energy 24 hours a day. In some subway stations, people sing, play instruments and even dance.
Recently, the "sawlady" is becoming very popular. She brings a saw, warps it, and makes her own music; the sound vibrates all over the subway station. This is an artist who probably could not afford to buy a musical instrument. But, she realized the power of her imagination and invented her own music, capable of creating enough vibrations to make us stare in awe....
PRAYER IS THE GREATEST FORM OF COMMUNICATION BECAUSE IT SETS IN MOTION OTHER DIMENSIONS WHICH MAY EVEN BE CALLED SUPERNATURAL.
There are many forms of prayer. Certainly, we do not need to go to church, or temple to pray. All we need is faith in the power of our imagination, and passion. This is what the "sawlady" does when she plays at the subway station. This is the form she chooses to communicate with other dimensions, while scientists, for instance, use their laboratories, and mathematics, as I already mentioned.



Listen to a recording of Natalia done at the Union Square subway station May 5th, 2005, playing 'Green Sleeves'.

From Wikipedia:
The new millennium has experienced a divergence with both a rebirth and an oppression of this art form occurring in the U.S. Many cities are encouraging buskers because they provide a form of entertainment and are considered a tonic to the stresses of shopping and commuting, an influence which is favourable for shopkeepers.
In the early 90's PBS affiliated stations aired a program called "Street People". It revealed some very interesting information on studies done at Harvard University. They studied street people of all sorts in and around New York City; buskers, street vendors, panhandlers, beggers and the homeless, cops, cabbies and maintenance workers. The studies showed that crime rates tend to decrease around areas in which buskers routinely perform. The old adage "Music Soothes the Savage Beast" was found to be true.
The studies also showed that buskers attract and are supported by a better educated, more intelligent, wealthier class of people. (I disagree with that - from my experience buskers attract everybody, regardles of level of education and wealth).
Those Harvard studies were one of the motivating factors in some court decisions to allow buskers to perform in the New York Subway System.

Memories of a saw-player


View Quicktime Video (4.73 MB) The SawLady video by Cisco Gamez, 2001

Video by Stephanie Cockerl taken at Times Square June 2004

View Video (3MB) Busking in Tel-Aviv, Israel by Rachel Ramras, 2004

Put a donation in the SawLady's donations box

<
Take a poll and cast your vote to tell the SawLady what you think: